Lynne A. Valenti
Cabinet Secretary
Child Care Services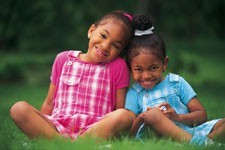 The Division of Child Care Services provides assistance to low income families who need help with child care costs while parents work or attend school. They also provide oversight, technical assistance and support in promoting safe, healthy and caring environments for children through licensing, registration and quality improvement activities. The availability of quality child care is not only important for maintaining a strong workforce; it is vital for the growth and development of healthy children.
The Division of Child Care Services provides:
Child care facility development in response to local community needs
Direct child care assistance payments for qualifying families
Training and technical assistance for child care and afterschool programs
Licensing and registration of child care and afterschool programs
An online listing of South Dakota's registered and licensed child care providers.
To learn about new Federal Requirements and to access forms, training options and webinar materials affecting child care providers and parents receiving benefits click HERE
CCDF Federal Requirements
Topical Webinar Series #4
"Background Checks"
The Department of Social Services' Division of Child Care is holding a series of webinars to discuss the new CCDF federal requirements. The next webinar series will discuss new Federal requirements relating to employee background checks for Child Care Centers, Group Family Child Care, and Before & After-School Programs. To participate in the webinar, follow these two steps:
Step 1: Connect to the webinar by clicking the link below at the appropriate date and time.
Thursday, April 13, 2017, 2 - 3 p.m. (CDT)
Step 2: Connect to the audio portion by calling toll-free 1.866.410.8397 and enter the code 7887947504 just prior to the start of webinar.
Other Links
See Also...
Resources