DSS Offices are open by appointment only to protect the health of employees and the public.

Child Protection Services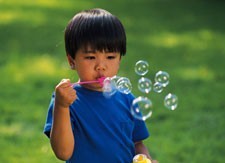 The Division of Child Protection Services provides a number of services to support families and children in South Dakota.
Report Child Abuse and Neglect
To report child abuse or neglect, please call 1.877.244.0864. Intake Specialists will be available from 8 a.m. to 5 p.m., Monday through Friday. If reporting an emergency situation before 8 a.m., after 5 p.m., on the weekends, or during a holiday, please contact your local law enforcement.
Commit to know more about becoming a foster parent, visit
www.FosterOneSD.org!
Working together with families in difficult situations by:
Receiving and assessing reports of child abuse and neglect.
Connecting parents with the needed resources to help increase their ability to keep their children safe.
Child protection data
Training programs are available to:

Parents wanting to improve their parenting skills.
Foster and adoptive parents to assure availability of qualified placement resources and safety and well-being for children through licensing services
Child and Family Services Plan:
2020-2024

Health Care Oversight and Coordination Plan
Annual Progress and Service Report
Other Links
See Also...
Resources