Child Care Services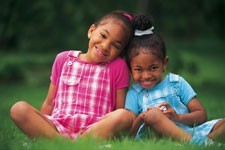 Child Care Services provides assistance to low income families who need help with child care costs while parents work or attend school. They also provide oversight, technical assistance and support in promoting safe, healthy and caring environments for children through licensing, registration and quality improvement activities. The availability of quality child care is not only important for maintaining a strong workforce; it is vital for the growth and development of healthy children.
Child Care Services provides:
Child care facility development in response to local community needs
Direct child care assistance payments for qualifying families
Training and technical assistance for child care and afterschool programs
Licensing and registration of child care and afterschool programs
An online listing of South Dakota's registered and licensed child care providers.
Child care provider, parent or consumer information
American Rescue Plan Act (ARPA) Child Care Stabilization Grant Opportunity
The American Rescue Plan Act was signed into law in March 2021, providing South Dakota with additional funds designed to help stabilize the child care industry as the state continues to recover from the COVID-19 pandemic. The South Dakota Department of Social Services (DSS) will distribute these federal funds through the Child Care Stabilization Grant Program.
Please review the ARPA Child Care Stabilization Grant Page for more information including
Grant Deadlines
Eligibility requirements
Estimated based grant awards
Allowable uses of funds
Infant/Toddler Grant Opportunity:
The Department of Social Services,Child Care Services (CCS) provides grant opportunities focused on enhancing infant and toddler care environments.
Funding is intended to help with the purchase of high-quality items in supporting the development of infants and toddlers in your licensed child care program.  This includes indoor and outdoor equipment or manipulatives such as child-size tables and chairs, safe places to crawl and climb; etc.
Grant awards are contingent upon available funding and whether the request meets the grant criteria, see attached suggestions.  We encourage you to reach out to your regional Early Childhood Enrichment (ECE) office to assist with selection of items that optimize infant and toddler development within your program.  
Required Documents for this Infant/Toddler Grant Application include:
COVID-19 Resources
Starting and remaining strong through the COVID-19 pandemic is essential in continuing to provide child care for South Dakota's families.