Long-Term Care Partnership Program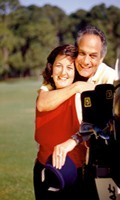 Most people do not like to think about the fact that they may one day need nursing home, assisted living or other long-term care services. Most people are also surprised at the costs of long-term care and do not think of having to use their entire life savings to pay for those needs and services.
The reality is that about two-thirds of all Americans will likely need some type of supportive services after age 65.
Some common questions people ask are:
Doesn't the government pay for people to take care of me at home or in the nursing home?
Isn't that what health insurance or disability insurance is for?
How can I plan ahead to take care of my own long-term care needs?
The Long-Term Care Partnership Program is a public-private partnership offering individuals quality, affordable long-term care insurance. Once private insurance benefits are used, special Medicaid eligibility rules are applied if additional coverage is necessary.
For more information on the Partnership Program in South Dakota, please visit the official website at: ltcpartnership.sd.gov.
General Information
Other Resources