.content { padding: 0 18px; display: none; overflow: hidden; background-color: #f1f1f1; }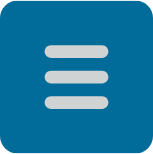 Orientation and Ongoing Health and Safety Training
Orientation Training Opportunities
Orientation Training Information
South Dakota Child Care Provider Orientation Training
free online/on-demand training specific to South Dakota child care providers and meets the new federal requirements. The training is 6 hours long.


Recognizing & Reporting Child Abuse and Neglect
Training required for recognizing and reporting child abuse and neglect is now available on the Department of Social Services, Division of Child Protection Services website. This online/on-demand training is one hour in length and is a federally required topic for orientation training.

To access the Reporting Child Abuse and Neglect Training:

Under "Other Links" on the right hand side of the page, find and click on "Training for Mandatory Reporters."
Click on the "Begin Video" button at the bottom of the page.
Complete the registration information using "Licensed or Registered Child Welfare Provider" for the Reporter Type.
The training is about one hour in length and the time it takes for you to complete may vary.
The session contains six modules; you can pause, rewind and resume throughout the session.
If you cannot complete the session in full, you will have to start again from the beginning.
At the end of the training you will be able to print a certificate of completion.

This training has been made available through federal Children's Justice Act Grant funding, the Department of Social Services, in collaboration with the Justice for Children's Committee. The overall goal of the training is to help assure effective responses to children who are unsafe due to child abuse and neglect.
Ongoing Health and Safety Training
If you experience any technical issues with accessing the training or obtaining the training certificate, you may contact the Family Resource Network at 800.354.8238.
Other Links
See Also...
Resources