Professional Training Areas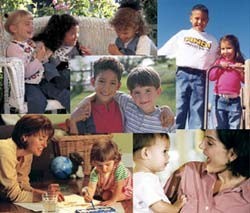 The following 15 categories represent professional training that all practitioners should receive in order to provide for the unique developmental needs of the children, youth and families they serve. Within each of these broad categories, various topics can be addressed and easily tracked for those enrolled in the Pathways to Professional Development Career Lattice.
Child growth and development
Child abuse and neglect
Guidance and behavior management
Observing children
Identification and prevention of communicable diseases
Program health and safety
Nutrition for children
Program management and regulation
Interpersonal communication and relationships
Cultural diversity
Learning environments
Age-appropriate planning
Professionalism
Partnerships with parents
Inclusion of all children
Other Links
See Also...
Resources